What we do in this session:
In your Home or Business. Your dogs behavior is his way of communicating. Some of the most common behaviors include excessive barking, experiencing separation anxiety, destruction or chewing on furniture, and marking in the home. We will help you determine the underlying reason for these behaviors and suggest an appropriate behavior modification to remedy the problem.
You will be required to provide a collar and leash appropriate for the breed of your dog. Proper equipment will be discussed and assessed on the first visit.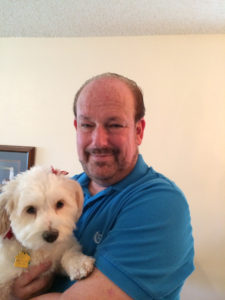 George Barish
President and CEO